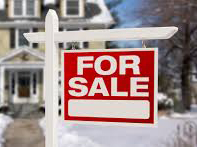 On The Market Now Means Money in the Bank Later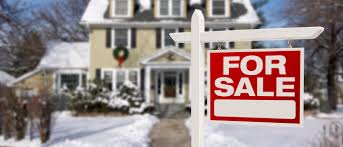 The month of January brings a renewed excitement about home buying.  Aside from the annual trek to the accountant to figure out how much Uncle Sam is taking back, there are other important tax implications to consider.  Work bonuses, raises, renting versus owning benefits are but a few.  Of course, families tend to discuss financial positions including gifting and inheritances when they are all together and in the holiday spirit.  Perhaps at times more 'spirited' than others.
So, whatever the reason, a once-indecisive buyer may seriously re-evaluate the decision to buy a home during this time of year in order to gain a tax advantage or avoid the tax consequences.  For the seller to benefit, the home has to be on the market early.  January is the perfect opportunity to cash in.
No Needle In a Haystack
Sometimes Spring blossoms bring an overabundance of housing choices.  The North Shore luxury market is full of beautifully decorated, amenity-rich homes with such visually appealing sights as gorgeous plantings, heated pools and lighted alfresco entertaining areas.  So, yes, the warmer weather does invite more outdoor excitement.  But it also comes with greater competition; a similar price range, a good school district or multiple homes right on your block. Now, standing out becomes more difficult.
Conversely, by being part of a much 'smaller' universe, your home definitely gets the visibility and focus it deserves and the haystack issue all but resolves itself.  Besides, most buyers seriously looking for a home in January have a certain degree of understanding that the home will only look exceptionally better during the warmer months.
Moving Day
Lastly, by listing in early January, your broker can always control and negotiate your closing deadline with a buyer. If someone falls in love with the home, they may not mind waiting until April to close.  Remember many of these focused buyers have been on a long term search and finding the 'perfect' home is the ultimate goal regardless of the time of year.
For more information on preparing and marketing your home this January, please email or call me to discuss your many options.