Ask the Expert: What Are the Best Ways to Prepare for a Home Inspection?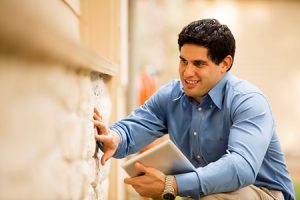 Q: What are the best ways to prepare a client for a home inspection?
A: Today, home inspections are almost universally recommended by every real estate professional. When it comes to their clients—especially first-time buyers—many are not familiar with the home inspection process, and what they can expect. Here are a few things you can do to prepare your client for a home inspection.
Choosing a Home Inspector
All home inspection companies are not created equal. Outline criteria that distinguish a reputable home inspection company, like finding out if a company is licensed and certified (in states where applicable). Encourage clients to look at how professional a company is. Do they have a professional website? Do they arrive in uniform with marked vehicles making them easily identifiable? Do they deliver an electronic report with photos? Verify that they have both errors and omissions and general liability insurance, which covers the agent and the inspector. Consider how convenient it is to work with them. Do they make the experience easier with online scheduling? Do they text or email reminders about the inspection? Do they schedule any additional inspections that would be requested by the client, like pest and radon inspections? Each of these criteria will help enhance the client's overall home-buying experience.
Homebuyer Preparation
Prepare buyers for the inspection by helping them understand the inspection process and how to maintain perspective. Home inspectors are generalists who have a wide range of knowledge that allows them to evaluate the readily accessible systems and components of a home, and having a home inspection enables clients to make informed decisions with confidence. Some buyers are more comfortable when their agent attends an inspection with them. This also allows you to assist with any seller issues and to see how an inspector will deal with call-backs if you or the buyer have any questions about the inspection.
Home Seller Preparation
Listing agents can help their clients prepare for the best inspection possible by reminding them that a clean and orderly home gives the impression of a well-maintained home. Encourage them to have the HVAC serviced and cleaned prior to the inspection. Check plumbing for leaks and examine ceilings for water stains or signs of other water damage. Let the client know that having a pre-sale inspection can lead to a smoother transaction and will likely identify issues the buyer's inspector would uncover. If the house is vacant, make sure all the utilities are on and be sure the inspector has clear access to the attic, crawlspaces, heating system and garage.
After the Inspection
Agents and clients should read the home inspection report in its entirety. Follow up with the client to see if they have any questions after reviewing the report.
Knowledge Is Power
Preparing clients for a home inspection and giving them a better understanding of the home inspection process will ensure a more positive experience.
https://rismedia.com/2016/11/21/best-ways-prepare-home-inspection/