AWARD-WINNING FILMS ALL YEAR-ROUND FROM THE GOLD COAST INTERNATIONAL FILM FESTIVAL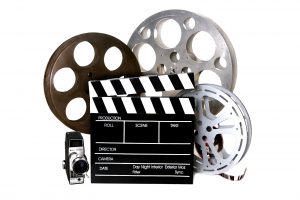 Located on the "Gold Coast" in the Town of North Hempstead, the Gold Coast International Film Festival was founded with the purpose of establishing a home on Long Island to showcase the work of exceptional filmmakers and provide the public with an insider's view of the film industry. Year-round festival events include screenings, workshops, conversations with prominent members of the film community, parties and a gala.
During the annual seven-day festival, area residents, visitors, members of the business and film communities, public officials, students and academics come together to celebrate the art and influence of cinema in the charming and historic towns and villages of Long Island's Gold Coast.
The Gold Coast is just a short ride from New York City, and is easily accessible by car, train and the area's three major airports: John F. Kennedy International, LaGuardia, and MacArthur.
With an outstanding reputation of showing some of the best new independent features and studio releases, GCIFF's year-round film series is sure to keep you warm with excitement during these cold Winter months!
WINTER FILM SERIES
Dates: Wednesdays Jan 11th, 18th, 25th; Feb 1st, Feb 22nd
Venue: Bow Tie-Squire Cinemas, 115 Middle Neck Road, Great Neck
AND Soundview Cinemas, 7 Soundview Marketplace, Port Washington
Time: 7:30pm.