International Living's the Best Places To Retire Around The World In 2017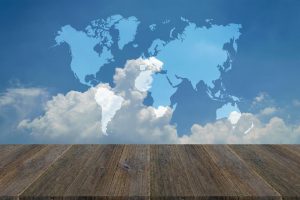 There's a new best country in the world to retire, according to the experts at International Living (IL), an authority on global retirement and relocation opportunities. In its Annual Global Retirement Index, Mexico is the most popular countries among U.S. expats
The exchange rate is outrageous in our favor. The Mexican peso today is 20 to 1 against the U.S. dollar, which has made Mexico an incredible deal. The number of Americans retiring outside the U.S. grew 17% between 2010 and 2015. Currently, about 400,000 American retirees live abroad.
In Mexico you can live well there for under $1,200 a month, it's close to the United States, the locals are friendly, English is widely spoken in popular retiree spots, the expat community is large (more than 1 million Americans live there), health care is affordable and high quality and the culture and lifestyle are fantastic. And after becoming a legal resident, retirees over 60 can grab special discounts on airlines, restaurants, groceries and medical care.
Advice for Retiring Abroad
Even the International Living folks don't think you should move to a foreign country for retirement just because it scores well in their (or anyone else's) ranking, though. Before relocating, profile yourself ruthlessly about what you really want in a place. Find out what you can and can't live without. Then, be certain any locale you're considering is a match.
And before making a permanent move to a particular place, try it out for as long as you can. See what it's like to be there not just on vacation, but long enough to set up Internet access and to open a bank account.
https://www.forbes.com/sites/nextavenue/2017/01/03/international-livings-10-best-places-to-retire-around-the-world-in-2017/#66ff7d196983