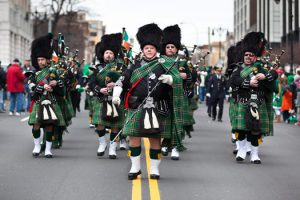 St. Patrick's Day Celebrations on Long Island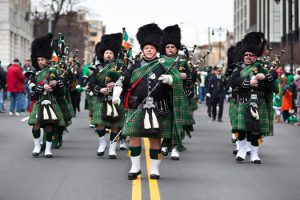 St. Patrick's Day is the annual commemoration of the patron saint of Ireland, who is credited for bringing Christianity to the country. It is celebrated on March 17th, the date of the death of Saint Patrick. The date is a public holiday in Ireland and is commonly celebrated by Irish populations, and Irish-at-heart populations, around the world!
St. Paddy's Day, as it is commonly called, is super popular on Long Island as well. Many towns across Nassau County hold parades throughout the month of March where residents hit the streets decked out from head to toe in green and gold garb, bake delicious soda bread, drink a variety of Irish beverages, and eat the traditional corned beef and cabbage.
This year make sure you know all about the best St. Patrick's Day Celebrations – get the scoop on all the best Saint Patrick's Day Fun happening across the Island in 2017 right here:
Route 25A & Harrison Avenue, Miller Place, NY 11764
Sunday, March 12th
Make your way over to this parade that has taken over all four lanes of Route 25A and is visited by tens of thousands of people looking to celebrate the Irish way!
New York Avenue (North of Huntington Train Station) Huntington, NY 11743
Sunday, March 12th at 2 PM
Happening for the last 83 years, you can expect up to 50,000 people to be present for this St. Patrick's Day parade ending at Saint Patrick's Church!
Main Street, Patchogue, NY 11772
Sunday, March 19th at 12 PM
Following the May The Road Rise to Meet Ye 5K will be the 22nd Annual Patchogue St. Patrick's Day Parade featuring twirlers, pipe bands, dancers, fire trucks, floats and more!
Maple Avenue, Rockville Centre, NY 11570
Saturday, March 25th at 12 PM
Have some fun while supporting a good cause during this annual parade that benefits National, Irish, and local charities!
Have a great weekend!