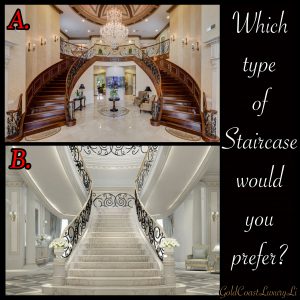 Which type of Staircase would you prefer? A or B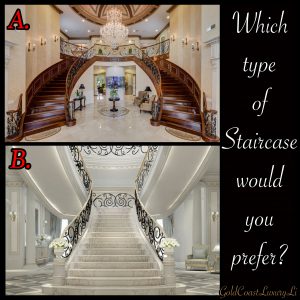 A luxury staircase should exude style, sophistication and panache. This could be achieved in a number of ways, from designing a staircase with interesting form, to creating an exclusive feel through the use of quality materials.
Whether it is for a traditional country property, a distinctly different modern dwelling or any thing in between, all luxury staircases are desirable when selling your home.
A well-designed curved staircase offers much more than its functional purpose. In fact, a staircase is an integral facet of design, a focal point, and often the first piece of furniture seen by visitors. Beautiful and complex, curved stairs are considered the pinnacle of stair craftsmanship.