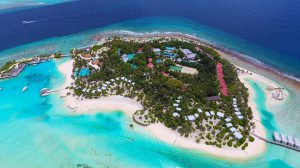 5 Big Luxury Travel Mistakes You Might Be Making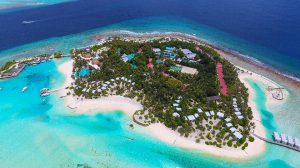 Many people think that having a big budget ensures the ability to enjoy great travel. They are wrong.
Even if you have the discretionary pocketbook to do whatever you want, you have to actually know what it is you want to do – and how to do it best. More importantly, even with lots of cash, time still remains the most valuable commodity – it is a finite resource and the clock never stops ticking. Anytime you take a trip and don't make the most of it, you've wasted an opportunity and used up some of your most precious resource
Not Using a Travel Agent: 
There is no excuse not to use a good agent. Much more often than not it ends up costing you less for the same thing, or the same amount for more. But beyond the value proposition you get actual expertise in helping you pick where to go, where to stay, what guides to use, all those things. On top of that, good agents can often get you better flight routings and prices than you can get on your own, they are an immediate remedy when things go wrong (cancelled flights), while the good ones get you room upgrades, cabin upgrades on cruises, late checkouts, all sorts of extras. From rooms at otherwise "sold out" hotels to VIP red carpet access to audiences with the Pope, there are few limits to what the best travel advisors – these days they prefer that term – can do for you.
Misusing Miles:
Today, thanks to credit cards and other non-aviation sources, from mortgages to television providers, well-heeled travelers typically have more miles accrued than ever, even if they are not frequent fliers. I hear endless complaints about the difficulty in using miles, but I have found that is not the case at all – at least if you go through a mileage and ticketing expert. You can literally save thousands of dollars per trip by having someone who knows what they are doing leverage your miles for premium class upgrades, and unlike purely free award tickets, you still earn miles for the trip (and qualifying dollars towards elite status). But even if you just want to splurge for straight up free first class, these specialists can often get the tickets for far fewer miles or on better airlines that you would have little chance of finding on your own. It rarely makes sense to cash in your miles for simple domestic coach ticket, but it makes a lot of sense to use them to turn a cheap ticket into a very expensive one you would have paid for anyway – use the extra cash to splurge on a deluxe hotel.
Choosing Trends Over Timeless:
Some people love to be the first on their block to jump on a trend bandwagon, but in many cases when it comes to travel, the flavor of the day doesn't make much sense. Cuba is an interesting place (I've been) with great weather and beautiful beaches, but this hardly sets its apart from dozens of other Caribbean and Latin American destinations. What does set it apart and the main reason it is hot now is simply because it has been forbidden, and we find stuff that is off limits tempting, but is that really a good reason?
Not Using a Specialty Tour Operator:
Once you get into certain types of niche travel like safaris, skiing, cycling, fishing, paddling, other kinds of adventure travel and guided excursions, it almost always makes sense to you use a specialist in the field. By definition, niche means a very narrow focus, so why not get help from someone who knows the niche best?
Being Too Brand Loyal:
When it comes to lodging, a lot of travelers have a favorite brand or chain that is their go-to first choice around the world, usually a luxury brand with a high repeat guest rate such as Four Seasons or Peninsula. Aman Resorts enjoys this kind of traveler so much that its clients are known in the industry as "Aman junkies." These are all great brands, but our North American and European-shaped worldview sometimes keeps travelers from selecting less familiar hotels that may be better options where we are headed, hotels that are as good or better than we are used to in terms of service but with a more distinctive sense of place.
Sometimes it's worth going with what we know we like because you get security and reliability, but in other cases this might cause us to miss out on a more memorable experience. This brings us full circle back to number one above – talk to your well-informed travel advisor!
Happy Travels!
https://www.forbes.com/sites/larryolmsted/2017/03/21/5-big-luxury-travel-mistakes-you-might-be-making/#37242a9a316e