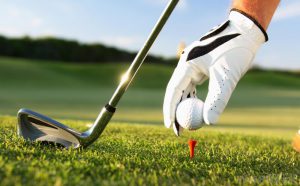 Golf Like a PRO on Long Island This Summer

As summer approaches, many people are planning their vacations, outings and family get-togethers with gusto, dreaming of the first weekend of the season when they can pack up the family car, drive out to the beach and get a tan.
We understand the intensity of the professional world and how it can create a longing for relaxation and downtime, and there is no better time than summer to enjoy some of the experiences you've been dreaming about all year.
If you're lucky enough to live near Long Island, you have a ton of options for your summer fun. Among our favorite activities to get into is a round or two of golf at one of Long Island's many impressive courses.
If you aren't sure which course to visit on your first golf outing this summer, visit the Honorable Joseph Colby Town of Oyster Bay Golf Course! Situated on 121 acres, the Town's 18-hole, par 70, championship golf course features narrow fairways, water holes, sand and grass bunkers, as well as a putting green. A turn-of-the-century mansion offers three restaurants, The Woodlands Catering Facility, The Golf Bar and The Halfway House.
Golfing is a favorite past time of many busy professionals, but finding the perfect course in your area can be a challenge. Long Island has a ton of impressive courses for even the least experienced golfer, and making a weekend event out of your Long Island golfing experience is a wonderful way to unwind and recharge for the coming work week.