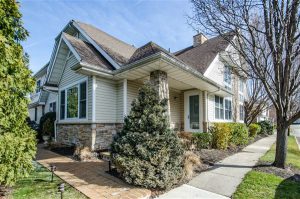 HARBOR VIEW AT HARBOR LINKS GOLF COURSE
Port Washington, Long Island NY
Harbor View at Harbor Links Golf Course – it doesn't get better than this!
Opportunity to live in one of Long Island's most luxurious 55 gated communities at an amazing value. Enjoy 5-star resort style living year-round in this immaculate 3,452 square foot diamond condition 'Capri' unit designed by locally renowned architect boasting vaulted ceilings, living room with fireplace, gourmet eat-in-kitchen, two (2) master suites (one located on main living level) and more! Enjoy the security and stress free lifestyle.
Amenities include: 24/7 security, indoor pool and spa, gym, club house, card rooms, outdoor pool, jitney to Port Washington LIRR and more!
Call today for more information or a private showing 516-978-9393
Port Washington, Long Island, NYAsking $1,290,000Harbor View at Harbor Links Golf Course – it doesn't get better than this!Opportunity to live in one of Long Island's most luxurious 55 gated communities at an amazing value. Enjoy 5-star resort style living year-round in this immaculate 3,452 square foot diamond condition 'Capri' unit designed by locally renowned architect boasting vaulted ceilings, living room with fireplace, gourmet eat-in-kitchen, two (2) master suites (one located on main living level) and more! Enjoy the security and stress free lifestyle.Amenities include: 24/7 security, indoor pool and spa, gym, club house, card rooms, outdoor pool, jitney to Port Washington LIRR and more!#PortWashington #LongIsland #GoldCoastLuxuryLi #TeamLaffey #DonnamarieChaimanis #WhiteGlove #Security #IndoorPool #Spa #LIRR #GolfCourse #HarborLinks #HarborView #RealEstate #LuxuryLiving #LuxuryRealEstate

Posted by Gold Coast Luxury LI on Thursday, April 13, 2017