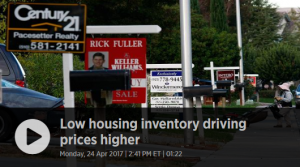 Spring housing: Strongest Seller's Market Ever
Spring housing market: We are in one of the Strongest seller's market ever.
This is the time to sell your home, the inventory is very low and the mid market is moving very fast.
In this hot market, some homes are appraising below the sale price.
Sign up to our website www.goldcoastluxuryli.com   to see the market report for your neighborhood.
http://www.cnbc.com/2017/04/24/spring-housing-strongest-sellers-market-ever.html