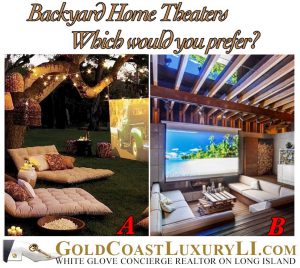 Backyard Home Theater Systems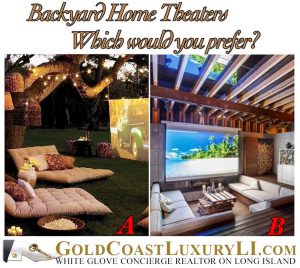 Tips for the Best Outdoor Theaters
Invite your neighbors, or at least inform them that there will be life size images in your backyard and maybe some extra noise.
Do not charge admission without permission of the movie distributor. Though tempting, it is against the law. See your local regulations.
Backyard events will be best if started around dusk (just like at the drive-in).
Keep power cords out of the way as much as possible.
Beware of inclement weather.
Keep electronics away from pools, BBQs and your neighbor's dog.
Turn off your sprinkler system before setting up.
Remember: your projector is not a coaster
Consult your projector owner's manual for specifications on outdoor use.