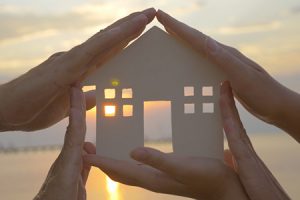 Protect Your Home, Protect Your Business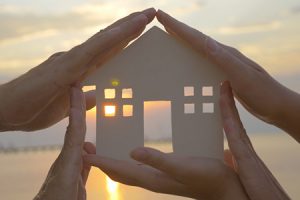 It may be impossible to eliminate life's risks, but you can reduce their impact. Fortunately, members of the National Association of REALTORS® (NAR) can rest easier while also enjoying substantial discounts on home warranties, homeowners insurance, errors and omissions insurance, and other insurance protection offered through the REALTOR Benefits® Program.
Home Warranties
Home systems and appliances eventually break down from everyday wear and tear, but a home warranty from American Home Shield® can help you protect your budget. "Real estate professionals across the country trust our home warranties to help protect their clients from unforeseen budget hits during the listing and buying process," says Trafford Seymour, vice president of Real Estate Sales for American Home Shield. "By purchasing one of our warranty products for your own investment, you can experience that value first hand."
Unlike homeowners insurance, an AHS® home warranty is a service contract that covers routine breakdowns of essential appliances and home system components. It's an excellent complement to help cover gaps left by traditional homeowners insurance. Choose among three plans for your own home or any other residential property you may own:
ShieldEssentialSM covers the most critical home systems that are the most expensive to repair and replace.
ShieldPlusSM covers the most critical home systems, plus many common major household appliances.
ShieldCompleteSM offers the most comprehensive coverage, including the items in ShieldEssential and ShieldPlus combined, plus some additional home items like garage door openers and doorbells.
Don't let a broken refrigerator spoil your day. These home warranties from American Home Shield help protect your appliances and include plan features that were previously only available as part of a real estate transaction.
Best of all, NAR members enjoy $50 savings on the first coverage year of whichever home warranty plan you select. Use priority code NAR50 to claim your discount. Learn more at www.NAR.realtor/RealtorBenefits/AHS.
Homeowners Insurance
Liberty Mutual, NAR's exclusive auto, home and renters insurance provider, offers quality coverage and exclusive savings of up to 10 percent for NAR members.1 Expert agents can help you determine the best insurance options to fit your needs and protect your home, possessions and personal liability.
In addition to great discounts on excellent coverage, Liberty Mutual fits your lifestyle, offering convenient payment options, 24-hour claims assistance and a mobile app that simplifies the claims process.
To enjoy all your Liberty Mutual benefits, be sure to mention that you're an NAR member when speaking to an agent. Learn more at www.NAR.realtor/RealtorBenefits/LibertyMutual.
Errors and Omissions Insurance
Victor O. Schinnerer & Company and NAR have partnered to provide a first-class errors and omissions (E&O) insurance program to REALTOR® firms and members.
Several premium credits are available, as allowed by state law, including a credit for being an NAR member, holding select NAR designations, continuing education, use of standard contracts, use of home warranties, risk management programs, etc. Longevity credits are also available.
Schinnerer has also compiled numerous "war stories" that brokers can download and distribute at sales meetings to illustrate various ways E&O insurance can protect a real estate professional who might be "caught in the crossfire." To learn more about the Schinnerer program for REALTORS®, and to read the war stories, visit www.NAR.realtor/RealtorBenefits/Schinnerer.
Discover Your Benefits
These special discounts and benefits are open to all NAR members; however, individual program availability and eligibility may vary by partner program. See partner websites for details, terms and conditions.
Designed with you in mind, the REALTOR Benefits® Program is your official (NAR) member benefits resource, bringing you savings and special offers just for REALTORS®. Program partners are carefully selected, so you can be assured they understand the unique needs of real estate professionals and are committed to your success. Make www.NAR.realtor/RealtorBenefits the first place you stop when you shop for your professional and personal needs.
We've Got You Covered With NAR's REALTOR Benefits® Program
Learn more about savings for members.
Home Warranties: www.NAR.realtor/RealtorBenefits/AHS
Homeowners Insurance: www.NAR.realtor/RealtorBenefits/LibertyMutual
Errors and Omissions Insurance: www.NAR.realtor/RealtorBenefits/Schinnerer
http://rismedia.com/2017/05/21/protect-home-protect-business/