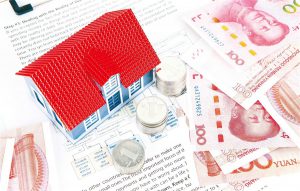 Luxury home buyers pause on Gatsby's North Shore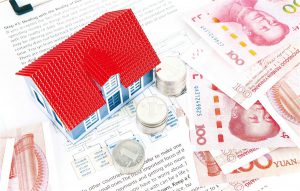 AMONG the sprawling colonial homes and well-tended lawns on the north shore of New York's Long Island, there are signs that Chinese policies crafted 11,000 kilometers away are taking a toll.
In the past year, there has been a slowdown in the stream of affluent Chinese looking for luxury homes in the area — widely thought to have been the setting for F. Scott Fitzgerald's 1925 novel "The Great Gatsby," property brokers said.
Over the past eight months, the Chinese authorities have introduced a series of measures to maintain the basic stability of the renminbi against a basket of currencies.
At the end of last year, for example, disclosure rules were tightened to try to prevent individuals from using any of the maximum US$50,000 they are allowed to buy in foreign currency in any one year to purchase overseas property and other overseas investments. Those who violate the rules can face stiff fines.
Any slowdown in flows from China can have a big impact in real estate around the globe. In the US alone, Chinese buyers bought US$27.3 billion in residential property in the year to March 2016, more than three times the next biggest foreign buyers, the Canadians, according to the National Association of Realtors.
After three decades of blistering economic growth, China has created a class of nouveau riche, many of whom want to move their families abroad, attracted by the prospects of a Western education for their children.
This has inflated home prices around the world, as thousands of Chinese buy property in favored cities such as Sydney, Los Angeles, New York and Vancouver.
Now, though, the increased controls on currency outflows are having an impact in some markets. In the past couple of months, Chinese developer Country Garden has stopped marketing apartments inside China of its massive Forest City project in Iskandar, southern Malaysia, and disclosed that some home buyers want to cancel purchases because of the capital controls.
Still, the party hasn't ended in some other markets.
In Sydney, Australia, home prices have risen at a blistering 16 percent in the past year, thanks in part to Chinese demand.
On and close to Long Island's so-called "Gold Coast" the drop off in interest is apparent to some in the industry.
"The money suddenly dried up last year," said a broker specializing in luxury homes on Long Island's north shore, an area favored by Chinese partly because of its reputation for having good schools.
"We used to get vans of Chinese buyers each month one or two years ago during the buying season in Spring. We haven't seen any vans this year," she said. Prices of homes in the neighborhood costing more than US$2 million have fallen about 10 percent in the past year.
In the first quarter of this year, the average price for home sales on Nassau County's North Shore, which includes the Gold Coast and nearby towns, was US$984,357, down 9.7 percent from the previous quarter and 2 percent lower than the first quarter in 2016, according to a report from MLS. The number of sales was down 14.8 percent from the fourth quarter but up 5.6 percent from a year earlier.
Fewer at open houses
At a recent open house for a US$3.25 million five-bedroom home in Brookville that has a bar, a heated pool, a sports court and a license to rear a horse in the backyard, only two interested parties showed up for the viewing, and both were Chinese. A year ago, an open house would have attracted a lot more Chinese buyers, brokers said.
But the flow of Chinese money is far from turned off.
Chinese buyers have been expanding their interest to cheaper properties in markets in Asia, Eastern Europe and Latin America as interest in overseas real estate remains healthy but concerns about the capital controls push some buyers toward properties at lower price points, buyers and people in the industry say.
That was reflected at China's largest overseas property fair, the Beijing International Property Investment and Immigration Expo, in mid-April, where sales agents marketed homes from over 30 countries to thousands of prospective Chinese investors in the nation's capital.
"Thailand is hot right now because of the capital controls," said David Wei, an organizer for the expo. "Homes in Thailand range from 300,000 yuan (US$44,000) to 1 million yuan. That is relatively cheap."
Enquiries about Thailand properties on Juwai.com, a Zillow-like website that markets international property to Chinese buyers, were 40 percent higher in the first quarter of 2017 than in all of 2016, the firm said.
In the US, there has also been a shift to lower-priced homes as younger buyers look for investment properties, says Eric Dong, a Beijing-based sales manager at Lennar, a large US homebuilder.
"Seven or eight years ago, the buyer was older and they bought for self-use. The average price was US$1.4 million to US$1.5 million," said Dong. "In recent years, it's the younger generation … the average sales price is US$300,000 to US$500,000."
The price of homes bought by Chinese buyers in the US has been trending lower, with a lot more families buying in college towns, Peter Turtzo, senior vice president of international operations at Berkshire Hathaway HomeServices — part of Warren Buffet's giant investment company — said.
His company recently partnered with Juwai to start marketing homes directly to Chinese buyers.
There is some concern among buyers that new reporting rules for banks being introduced by the People's Bank of China from July 1 may have a further dampening impact. The banks will have to tell the authorities about all cross-border foreign currency transactions of more than US$10,000.
Grace, 40, an immigration consultant in Beijing who asked that her full name not be used, said she owns one house in Canada and is looking at buying another, but expressed concern about the change. "Of course the capital controls are a big problem," she said.
The State Administration of Foreign Exchange said in an emailed statement that the new rules clarify reporting requirements for financial institutions and do not impact foreign exchange purchases by individuals.
On Long Island, there has, in particular, been an influx of Chinese into the neighborhoods near Jericho, such as Muttontown, Brookville, Old Westbury and Roslyn in recent years.
A real estate broker who also specializes in luxury housing on the north shore, said a building boom that began a couple of years ago in the area in response to the surge in Chinese buying interest is starting to weigh on the market now.
http://www.shanghaidaily.com/business/real-estate/Luxury-home-buyers-pause-on-Gatsbys-North-Shore/shdaily.shtml