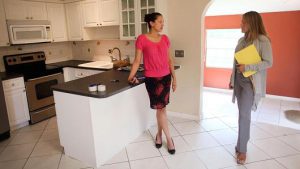 Mortgage applications rise 1.4%, defying higher rates
More borrowers applied for home loans last week, even as interest rates made their largest five-day jump since just after the presidential election.
Total mortgage application volume increased 1.4 percent from the previous week, according to the Mortgage Bankers Association.
Application volume is 26 percent below the same week one year ago, when rates were lower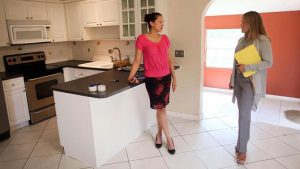 The math doesn't exactly make sense, but perhaps the sentiment does.
More borrowers applied for home loans last week, even as interest rates made their largest five-day jump since just after the presidential election. Perhaps some thought it might be their last chance at low rates.
Total mortgage application volume increased 1.4 percent from the previous week, according to the Mortgage Bankers Association's seasonally adjusted report. Application volume was 26 percent below the same week one year ago, when rates were lower.
Refinance volume, which is highly rate sensitive, dipped just 0.4 percent for the week, despite interest rates hitting their highest level in seven weeks. While millions of borrowers have already refinanced at rock-bottom rates — some several times — there is still a sizable pool who could benefit from a refinance. Well over a million borrowers could qualify and see at least $200 per month in savings, according to a recent survey by Black Knight Financial Services.
Homebuyers, who are less rate-sensitive week-to-week, accounted for the gains in total volume. Purchase applications rose 3 percent for the week and are 6 percent higher compared with a year ago. Buyers have been plagued by high prices and limited supply, which may be why the adjustable-rate mortgage share of activity increased last week. ARMs offer lower interest rates than fixed term loans.
The average contract interest rate for 30-year fixed-rate mortgages with conforming loan balances of $424,100 or less increased to its highest level in about two months, 4.20 percent, from 4.13 percent, with points decreasing to 0.31 from 0.32, including the origination fee, for 80 percent loan-to-value ratio loans.
"The 30-year fixed mortgage rate increased to its highest level since May 2017, following a jump in the U.S. 10-year Treasury which was driven mainly by news that European economies have strengthened and the ECB may be poised to tighten its accommodative policies," said Joel Kan, an MBA economist.
Mortgage rates continued to move higher early this week, but then stalled Wednesday. All eyes are now on Friday's monthly employment report, which could move markets.
"Friday's jobs report is the headliner. If rates make it through Friday morning at current levels or below, the recent trend toward higher rates would be officially defeated," wrote Matthew Graham, chief operating officer at Mortgage News Daily.
http://www.cnbc.com/2017/07/06/mortgage-applications-rise-defying-higher-rates.html