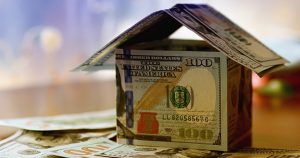 Gen X Falls Behind in Equity Gain
Homeowners have made inroads in building equity back up since the crash, with mortgages more evenly leveraged as values recover. One group, however, is struggling more than others to claw its way back.
Gen X homeowners—those aged 35 to 50—wound up seeing the worst effects of the downturn, and though they have begun to recoup equity, they are doing so at a more sluggish pace than older generations, according to the recently released Zillow Home Equity Report. Homes owned by Gen Xers are 70 percent mortgaged, compared to homes owned by baby boomers, at 56 percent, and the Silent Generation, at 45 percent.
Moreover, Gen Xer equity is on par with millennials, a group that has had much less time to accumulate wealth as homeowners. Homes owned by millennials are 76 percent mortgaged.
Gen Xers' equity stake, as with all factors, is dependent on market. Gen X homeowners are generally better off in areas where home values have rapidly escalated since the recession, such as San Francisco, and less likely to have made gains in areas where recovery has stalled, such as Baltimore.
"Roughly half of American wealth is held in home equity," says Dr. Svenja Gudell, chief economist at Zillow. "Paying off the home mortgage is a key step toward retirement for most Americans, and it's clear from these results that Generation X is further from that goal than older generations because of the Great Recession. The good news is that home values are still growing relatively fast in most places, building up home equity for homeowners who rely on the investment they've made in their home."
Three-quarters of homeowners nationwide have at least 20 percent positive equity. Median equity stands at $78,683, with the typical homeowner having a 62.2 loan-to-value (LTV) ratio. Ten percent of homeowners have negative equity.
http://rismedia.com/2017/07/19/gen-x-falls-behind-equity-gain/