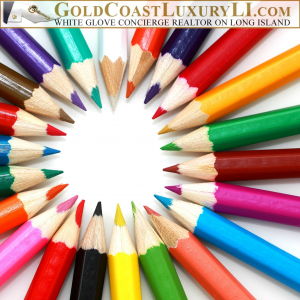 Annual Rankings of Best Schools and School Districts in the State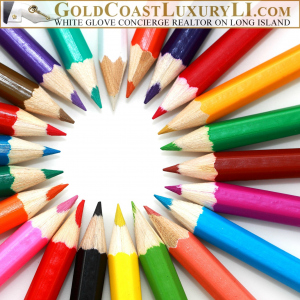 As the 2017-18 school year kicks off, parents and students heading to their first day of school can see how their school district stacks up against others in the state as Niche.com has released its annual rankings of best schools and school districts in the state. Three Village come in at No. 48 in New York.
The 2018 rankings released this month rank elementary, middle and high schools as well as school districts.
According to Niche, the best school district on Long Island (and New York) is the Jericho School District. The district was also listed as No. 12 in the national rankings. With an overall Niche grade of A+, the district received a grade of A+ in academics, teachers, clubs and activities, college prep and health and safety. In the category of diversity, Niche awarded the school district a B.
Overall, 42 Long Island school districts made the Top 100 in the statewide rankings and five were among the top 100 schools in the nation. (scroll down for rankings)
To arrive at these rankings, Niche looked at data from the U.S. Department of Education as well as test scores, college data and ratings collected from Niche users. The methodology for each category of ranking varied. (Click here for more information on how Niche calculates its rankings.)
Niche assigns a standardized score for each factor, which is then weighted before an overall score is calculated for each school district. The overall scores are again standardized and some districts are disqualified from receiving a final letter grade if there isn't enough data. School districts are then ranked numerically and assigned grades.
According to Niche, here's how Long Island school district stacked up in the statewide rankings.
1. Jericho Union Free School District (No. 12 national ranking)
2. Great Neck Public Schools (No. 13 national ranking)
4. Syosset Central School District (No. 37 national ranking) 
7. East Williston Union Free School District (No. 56 national ranking)
8. Herricks Union Free School District (No. 63 national ranking)
15. Hewlett-Woodmere Union Free School District
19. Southampton Union Free School District
21. Manhasset Union Free School District
23. Half Hollow Hills Central School District
25. Port Washington Union Free School District
27. Harborfields Central School District
29. Roslyn Union Free School District
30. Locust Valley Central School District
34. Bellmore-Merrick Central High School District
35. Plainview-Old Bethpage Central School District
36. Cold Spring Harbor Central School District
39. Commack Union Free School District
41. Westhampton Beach Union Free School District
45. Rockville Centre Union Free School District
46. Garden City Union Free School District
48. Three Village Central School District
53. North Shore Central School District
59. East Meadow Union Free School District
61. Sewanhaka Central High School District
63. Lynbrook Union Free School District
64. Oceanside Union Free School District
67. South Huntington Union Free School District
69. Bethpage Union Free School District
70. Oyster Bay-East Norwich Central School District
72. Farmingdale Union Free School District
74. Connetquot Central School District
75. Bay Shore Union Free School District
82. Smithtown Central School District
83. Valley Stream Central High School District
84. Port Jefferson Union Free School District
87. Hicksville Union Free School District
88. Babylon Union Free School District
91. East Hampton Union Free School District
96. Carle Place Union Free School District
97. Huntington Union Free School District
98. Massapequa Union Free School District
99. Elwood Union Free School District
Niche's data for its K-12 school district rankings comes from various sources including the U.S. Department of Education, the National Center for Education Statistics and the Civil Rights Data Collection. The rankings also rely on data that is self-reported by Niche users and schools. (Click here to learn more about where Niche's data comes from.)
https://patch.com/new-york/huntington/best-school-districts-long-island-2018-niche