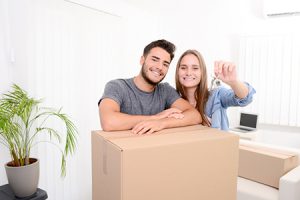 First-Time Homebuyers: Your Time Is Now
Fall is for first-timers.
Seventy of the top 100 largest metropolitan areas see more starter homes on-market in October, November and December, relieving prices 4.8 percent over spring, according to the recently released Trulia Inventory and Price Watch. The most dramatic shifts—in favor of first-time homebuyers—in prices and supply are out West, in Arizona, California, Colorado and Oregon.
"Housing markets along the West Coast have long been plagued by tight inventory and worsening affordability, but it's not completely hopeless for would-be homeowners," says Cheryl Young, senior economist at Trulia. "The seasonal swings in listings and prices in the San Francisco Bay Area, Portland, Ore., and even Phoenix means buyers will likely find more homes for sale at a lower price in the fall and winter months."
Make no mistake: The housing market is still in a squeeze. Entry-level home inventory sank 20.4 percent year-over-year over the summer, while move-up home inventory shrunk 12.5 percent. Even luxury homes were at a shortage, down 2.3 percent. First-time homebuyers were forced to shell out 39.7 percent of their monthly earnings for a starter home.
The change of season, still, could usher in more opportunities.
"Starter homebuyers should begin looking now," Young says. "The fall season provides a great opportunity for finding the right home and neighborhood, thanks to a bump in homes for sale on the market, followed by lower winter prices."
http://rismedia.com/2017/10/03/first-time-homebuyers-your-time-is-now/