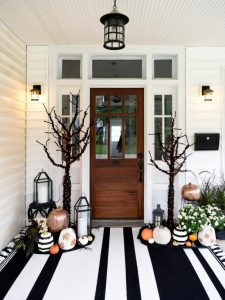 3 Spooktacular Outdoor Halloween Decorations
Be the best-dressed haunted house on the block with our enchanting product recommendations.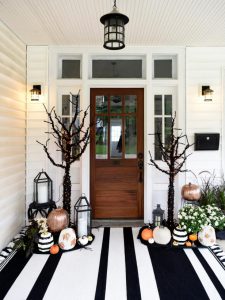 PRE-LIT SPOOKY TREE
Bump up the creep factor on your front porch or outdoor pathway with these gnarled forest fiends. Available in both a 5' and 6' size, the trees' twisted branches are pre-wrapped in mini orange lights for a magical glow. Assembly is a snap and these sturdy spooks can stand up to the elements so they'll cast a spell long past the witching hour.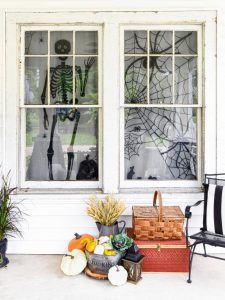 BONES SCENIC PANEL
Give the front of your home a haunting makeover in a flash with this bewitching lace panel that transforms windows or clear doors into a spooktacular scene. Available in three not-too-scary patterns, each panel measures 38" x 84", hangs easily on a standard rod and is machine washable.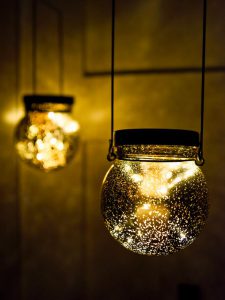 Solar Fairy Dust Ball
Just 8 hours of charging time in the full sun is all you need to turn these golden glass orbs into globes that glow and sparkle like they're filled with fairy magic. Hang them from a shepherd's hook, porch overhang or low tree limb, then enjoy the magical nighttime light show.
http://www.hgtv.com/design/packages/shopping/weekly-finds/3-spooktacular-outdoor-halloween-decorations