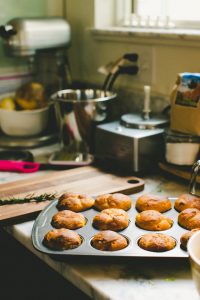 Thanksgiving Is Only One Week Away: Here Are 5 Things You Should Do Now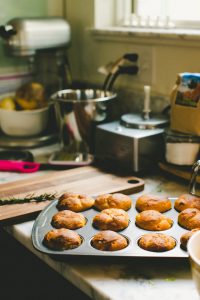 Thanksgiving is just a week away — are you ready?
Let's take a fresh look at that do-ahead list and pull out a few reminders of things you should probably be doing today or very soon, if you're hosting Thanksgiving.
1. Clean out the fridge.
Don't wait until after you go grocery shopping to clean out the fridge! This is a great time to do an audit of your fridge and freezer, eating up what you can and clearing and cleaning it for the many dishes that are about to go in.
2. Make a plan and ask for help.
You may have been planning your Thanksgiving menu for weeks — we salute you! But many of us start thinking about it right now. This is the time to sit down, figure out what exactly you're going to make, and make sure your recipes are in hand. Look up anything that seems confusing, and make a shopping list. This is also a good moment to connect with guests and make sure you've asked for help and told everyone what they can bring.
3. Go grocery shopping.
This is the perfect time to shop for almost everything you need. The weekend before Thanksgiving is a madhouse at the grocery stores (and let's not even talk about the Wednesday before Thanksgiving!). You can buy most of your groceries, leaving only the greens for the salad until a day or two before.
4. Take the turkey out of the freezer.
Depending on the size of your bird, you probably need at least three to four days of thawing time. (Remember: at least 1 full day of thawing for every 4 pounds of turkey weight.) I like to give it a couple extra days, just to be on the safe side. It's not a problem if your turkey thaws completely a couple days before Thanksgiving.
5. Start cooking!
Many things can be made now. You can make pies and freeze them, unbaked. You can make rolls and freeze them (get instructions here). You can make cranberry sauce, and even the turkey gravy (see how to make gravy ahead of Thanksgiving). The more you do ahead, the more relaxed you can be on the day itself.