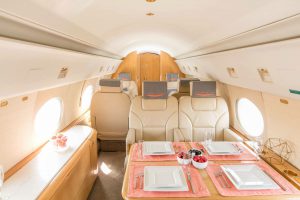 JetSmarter Is The Uber Of Private Jets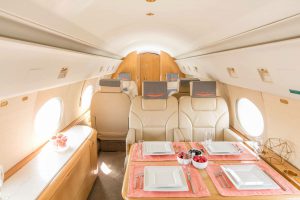 While buying someone a present is a nice gesture, more people today are looking for experiences over physical gifts to celebrate their birthdays or anniversaries. As such, this has brought on people taking more trips around the world.
In combination with new experiences and the instantaneous gratification of smart devices, there is one company that's taking these concepts to new heights.
Thanks to JetSmarter app that can be described as the Uber for jets. You can easily search, book, and pay on-the-fly, straight from your mobile phone. If you decide to become a member for $12,000 you can enjoy free seats on scheduled private jet flights, fly-on-demand for a fraction of the price by sharing a charter flight and receive a 24k gold-plated membership card.
The company doesn't own planes, but rather uses digital technology to use jets sitting idle or fill seats on planes that would otherwise be empty. Passengers can take-off as strangers and land as friends.
Such travel remains out of reach most of the population, but for stars and young tech entrepreneurs, it's a bargain. And that's just one reason JetSmarter continues to grow at a rate of 10 to 15 percent every month.
Flying a private jet is now available to everyone.