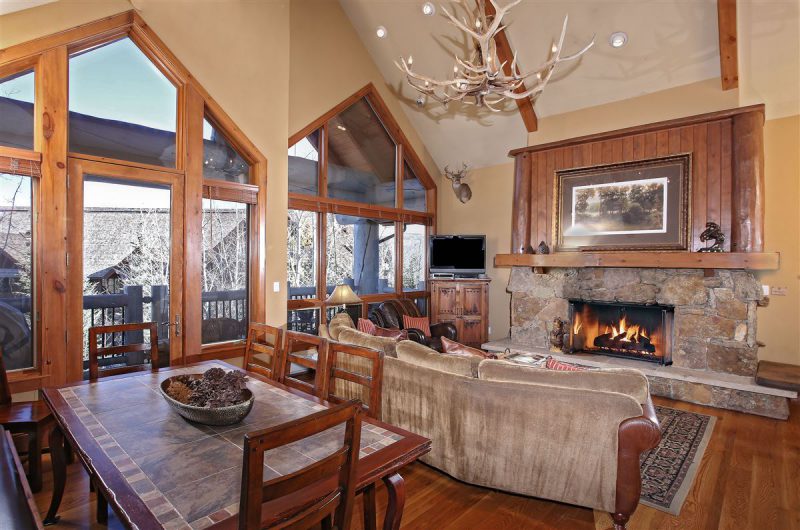 MAKE A STATEMENT: FIREPLACES
A fireplace is often the centerpiece of the room and sets the tone for the décor of a space. The following fireplaces are grand fixtures that are both focal points of the home and beloved areas that inspire people to come in from the cold and gather around the fire.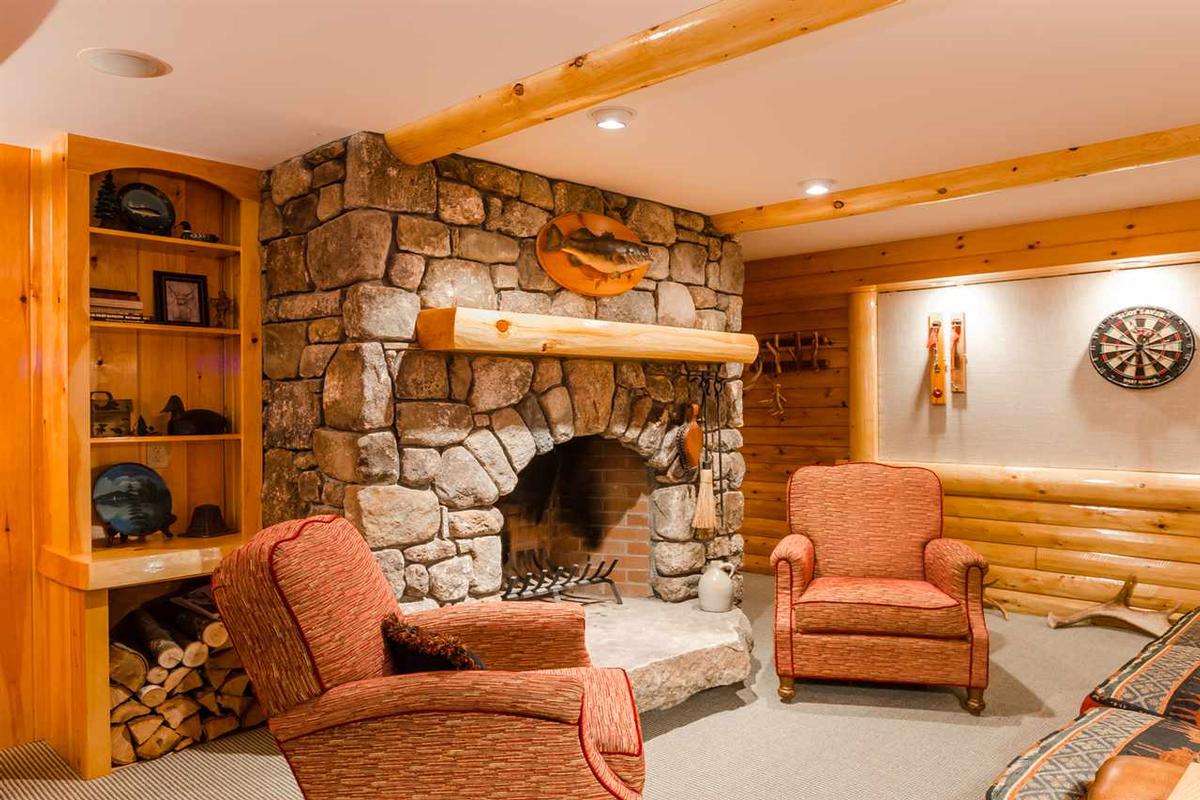 GREENLAND, NEW HAMPSHIRE | $899,000
This elegant custom estate set on a quiet cul-de-sac has all the amenities of a relaxed home. An open foyer, floor-to-ceiling windows and polished hardwood floors add to the home's comfortable atmosphere. A grand, stone fireplace serves as the focal point of the living area and accents the beautiful woodwork found in the estate
---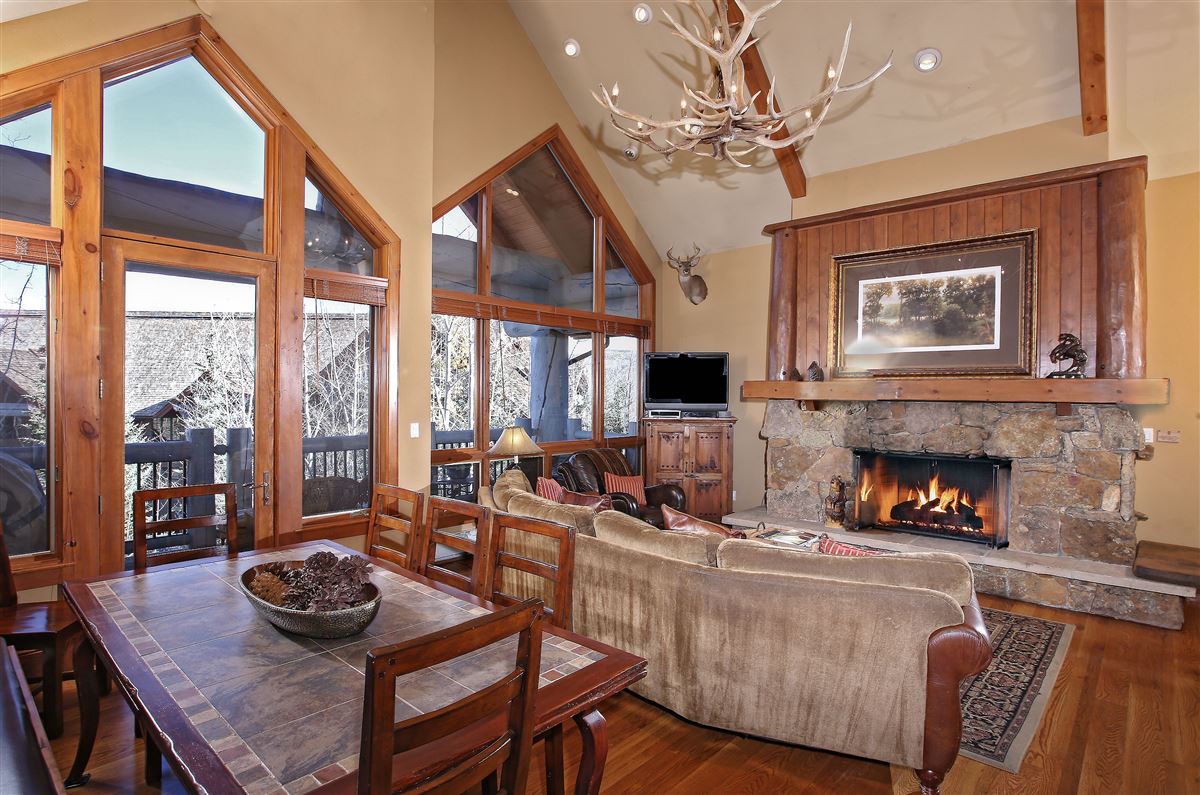 AVON, COLORADO | $1,895,000
Situated on a mountain, this spacious home has remarkable craftsmanship and spacious living areas throughout. This 3-bedroom estate is fully furnished and has lavish amenities for residents including a floor-to-ceiling fireplace and an outdoor pool area with hot tubs that are open year-round. Additional amenities include underground parking and ski in/ski out access.
---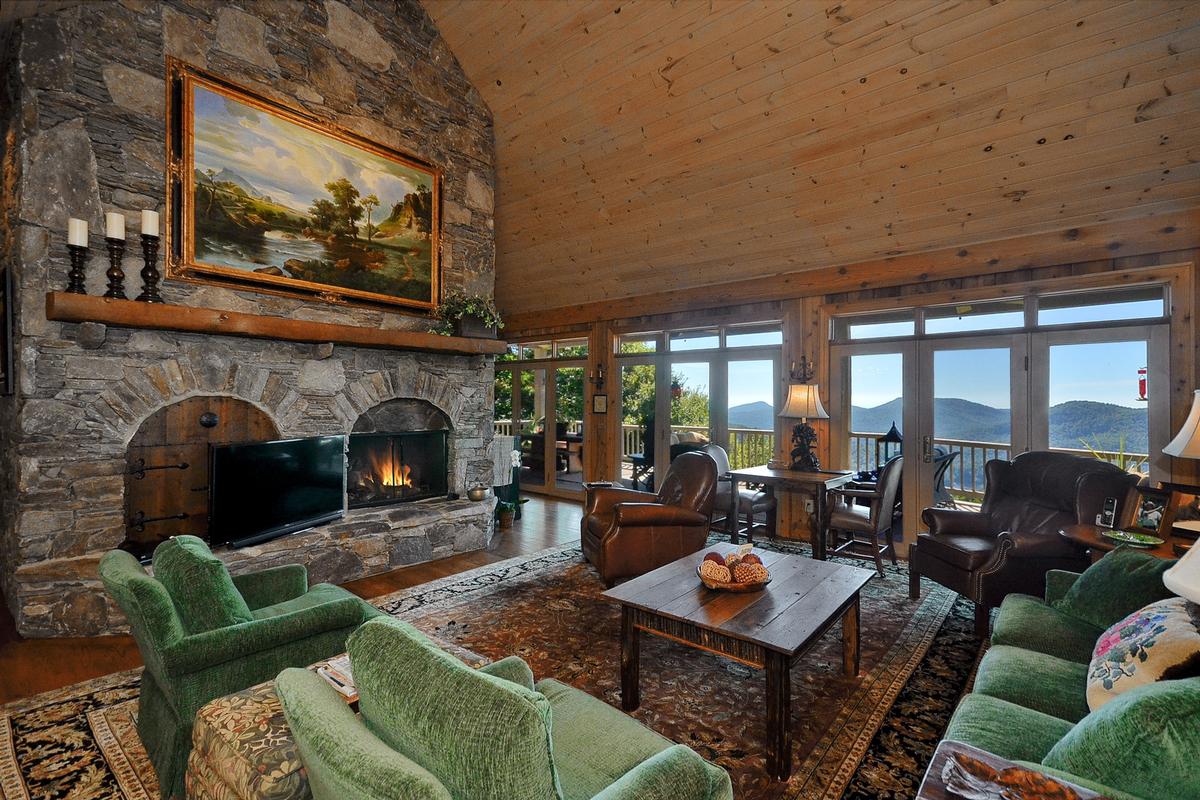 SAPPHIRE, NORTH CAROLINA | $1,890,000
Impressive stone masonry and fine woodwork accent this lovely home in the gated community of Spring Forest. This peaceful home is located near shopping, country clubs and beautiful hiking trails, providing residents with both modern conveniences and access to natural scenery. Two large stone fireplaces, one in the main living room and one in the dining area, grace the home. The 4-bedroom space is designed to entertain and hosts a spacious deck with comfortable seating for guests.
http://www.luxuryportfolio.com/Blog/Details/make-a-statement-fireplaces/c9ec38e8-386d-4905-a413-d439f7414efa