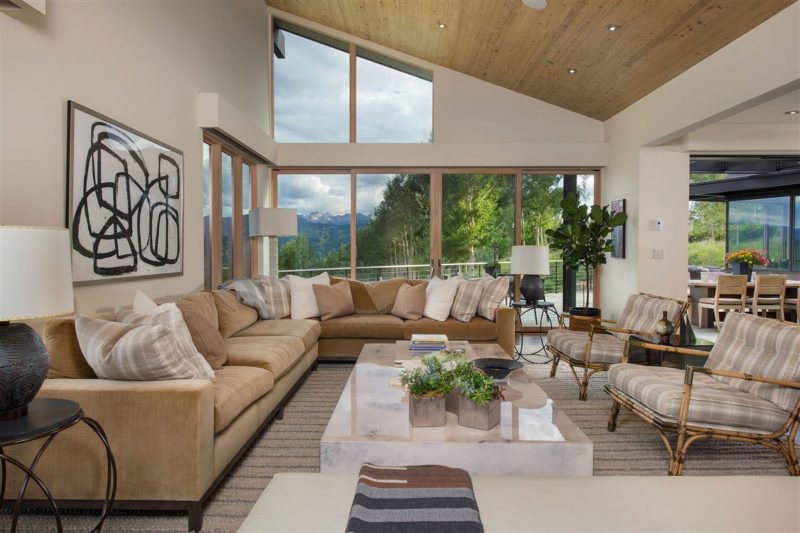 5 REASONS YOU SHOULD PURCHASE A LUXURY VACATION HOME IN 2019
If you're thinking about buying a luxury vacation home, now is the right time. According to real estate experts, 2019 is a great year to make the move, especially if you're looking to purchase in a popular location like the Hampton's or Hawaii. This year's sales are already up in these luxury markets, which means if you've been on the fence, it may be time to start looking before prices go up. Despite an uncertain housing market, second home purchases remain strong. Here are the top 5 reasons to purchase a vacation home in 2019.
POTENTIAL FOR RENTAL INCOME
Vacation rental revenue for 2019 is already up to over 14 million dollars in the US, and it's expected to show an annual growth rate of 6.4 percent, resulting in a market volume of more than 18.5 million by 2023. Although your primary reason for purchasing a vacation home is to enjoy your time off work in a relaxing location far from home, you'll likely only be there during specific times of the year. So, why not turn your vacation home into a temporary rental property for periods when you are away?  In addition to gaining a second income from the rental property, you may even be able to deduct expenses for the property at tax time. Be sure to contact your tax professional for detailed information regarding your specific property and financial situation.
ADDITIONAL TAX BREAKS
Speaking of potential tax benefits, any home you own provides a significant tax break. Especially if you use the property solely as a second home, your mortgage interest and property taxes may be tax-deductible. Again, be sure to seek advice from a tax professional before making any assumptions about your tax situation.
PROFIT OVER THE LONG TERM
Although all property fluctuates in value, vacation properties are more likely to appreciate due to their location in popular areas. Especially if your vacation home sits on land where it's difficult to build, like on the side of a mountain or near a small piece of shoreline, it can increase in value as more people visit the area and want to move in.
IT'S CONVENIENT AND FAMILIAR
If you've ever planned a vacation to a place you've never been, you already know the challenges that come with the experience. Not only are you in the dark as far as how enjoyable the trip will be, but you have to trust online reviews and photos of hotels. Once you book your reservation, you can only hope that your vacation spot turns out to be the wonderful place you imagine. Alternatively, if you already have a vacation home, you never have to worry about the unknowns. You can have peace of mind in knowing exactly what to expect in advance. You hand-selected and purchased the property yourself, so you know you'll love the area. Plus, after a few weekend getaways in your new place, you'll grow to love the familiarity of coming home to your second home.
THE PERFECT PLACE FOR A CELEBRATION
Another fantastic benefit of purchasing a luxury vacation home is that you never have to search for the perfect venue for your cousin's wedding reception or your grandmother's birthday party. In your gorgeous vacation home, hosting memorable celebrations is easy and stress-free. Instead of wasting time searching for a venue and then worrying about whether it will work out to your specifications, you can spend your time focusing on celebrating the momentous occasion ahead.
Whether you're looking to purchase your luxury vacation home in the US or abroad, the time to invest is now. Make your dream a reality in 2019 by beginning your search for the perfect luxury vacation home today.
https://www.luxuryportfolio.com/Blog/Details/5-reasons-you-should-purchase-a-luxury-vacation-home-in-2019/27a2fe79-993d-4c7d-b4dd-6280f22f92d0